Etnofest is a festival organized by Sondip ry, Yhdessä-yhdistys ry and the City of Turku at the Pelttarinkenttä in Varissuo. The joyful and colorful Etnofest was celebrated this year for the sixth time and it is one of the most expected events in Varissuo. Etnofest offers a great opportunity to taste different ethnic cuisines, meet various local organizations, and enjoy good dance and music shows. In addition to this, there are plenty of different activities for children, teenagers and adults.
The Turku UN Association had its own stand with the theme of future food. From the beginning of 2018, the use of insects as foodstuffs was allowed in Finland, after which a wide variety of cricket products such as muesli, bread, pasta and biscuits have entered the market. Crickets have plenty of protein and their growth carbon footprint is much smaller than that of meat production. Inspired by this, the UN Association of Turku decided to offer homemade cricket oatmeal cookies and cricket muesli for the festival people.
Cookies were our biggest hit and disappeared in just a few hours. Crickets raise a lot of thoughts: some people were very suspicious of crickets, while others were really excited. Particularly it was really delightful to see how bravely the kids ate the cookies. Many of the kids also wanted to taste the bare crickets.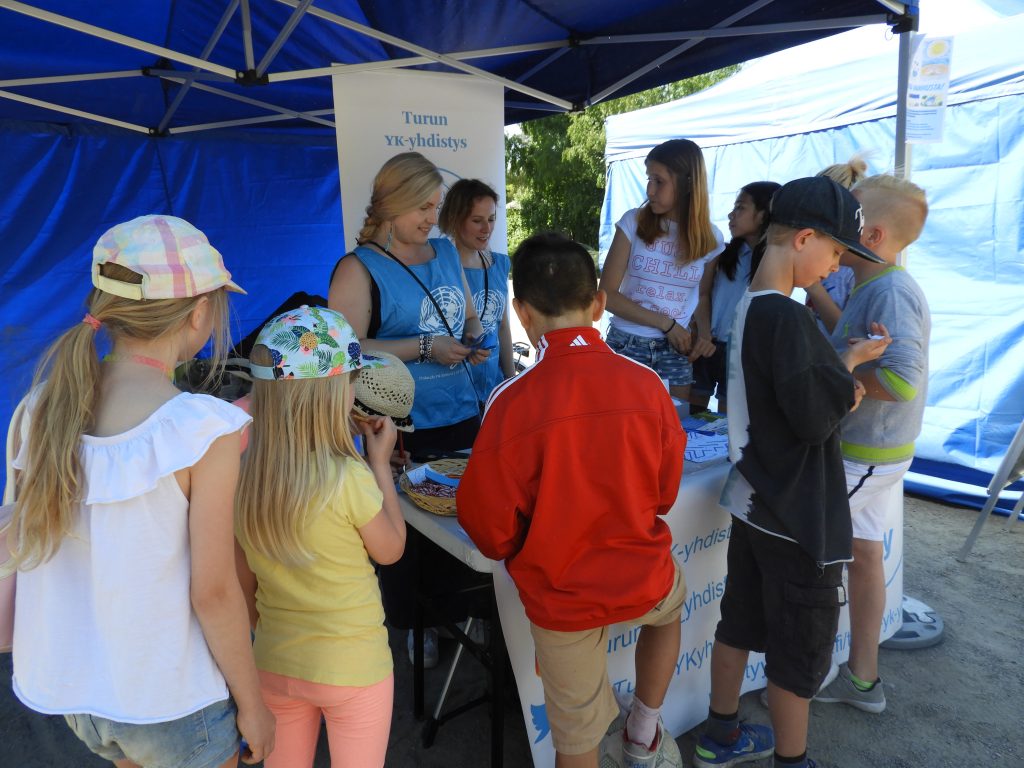 In addition to tasting the crickets, we gathered people's thoughts on the food of the future and eating crickets.
"Why only crickets? Why not also ants? "
"I could eat this on tortillas." 
"I could eat this if I'm hungry."
"I can't believe this is a cricket." 
"I'm allergic to everything except for crickets."
Would you eat crickets?
Text, photos and video: Venla Rousku, Publicist of the Turku UN Association