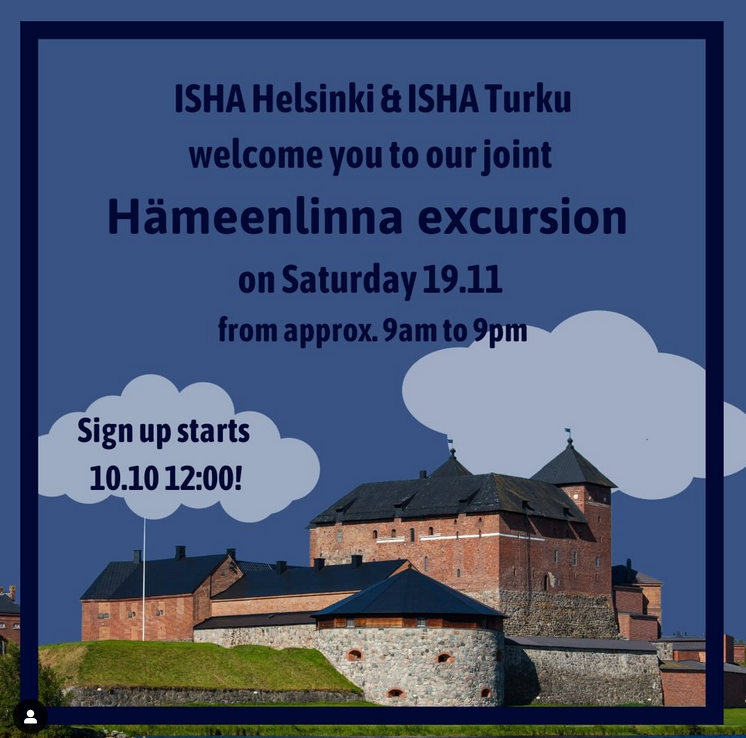 ISHA Helsinki and ISHA Turku welcome you to join us for our joint day trip to Hämeenlinna on the 19th of November!

Hämeenlinna is among the oldest cities in Finland – the oldest inland city in fact! – and boasts a medieval castle with an impressive history that we will explore together. We'll also have lunch and, time permitting, free time to explore the city, with fellow history enthusiasts of course.

From Turku, we meet at 9:15 in the morning and leave together for Hämeenlinna, where we meet up with ISHA Helsinki. After exploring the city together we'll grab a bus back to Turku. The cost of the trip is 10€ which will go towards travel costs. The sign up starts on 10.10 12:00. The sign up binding, though you can give your place to a friend if you'd like.